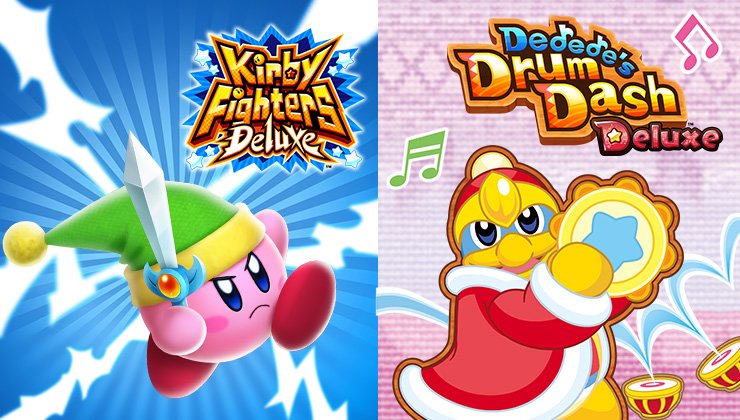 ESRB Rating: Everyone with Mild Fantasy Violence
Kirby Fighters Deluxe
First up is Kirby Fighters Deluxe. This fast-paced fighter lets you choose from a variety of copy abilities to find out which Kirby will reign supreme. You can duke it out between 4 players, play solo to defeat a gauntlet of adversaries, or use the training mode to improve your skills.
Additional games and systems required for multiplayer mode. Sold separately.
Dedede's Drum Dash Deluxe
For the more musically inclined, there's Dedede's Drum Dash Deluxe. You'll help King Dedede jump his way across drum-filled stages in this rhythm action game, which has been expanded with new stages and features.


And, if you've already played Kirby: Triple Deluxe and have game save data on your system, you'll get cool extras in both games, including bonus content, new costumes, and more.
Learn more about great games: