Take a look at a few of our top picks for games with DLC that you can buy or get for free!
The Legend of Zelda: Tri Force Heroes for Nintendo 3DS
A free update to the game comes with a new Den of Trials area, which lets you tackle more than 30 new stages. You also get two new outfits!
Super Smash Bros. for Wii U and Nintendo 3DS
You can purchase new fighters, including Mewtwo, from the in-game DLC shop.
Mario Kart 8 for Wii U
You can purchase two packs (or get both at a discounted price) with new characters, tracks, and vehicles based on the Legend of Zelda or Animal Crossing games.
Pikmin 3 for Wii U
You can get four Mission Mode stages free, and you can buy other map packs by selecting the Nintendo eShop icon within the game.
Mario Golf: World Tour for Nintendo 3DS
New courses and characters (like Toadette or Nabbit!) are available in downloadable packs for purchase at Toad's Booth within the game.
Bonus: These games have ongoing content for free!
Super Mario Maker
Event Courses show up regularly in the Super Mario Maker game. Clear one of these and you may earn new in-game costumes!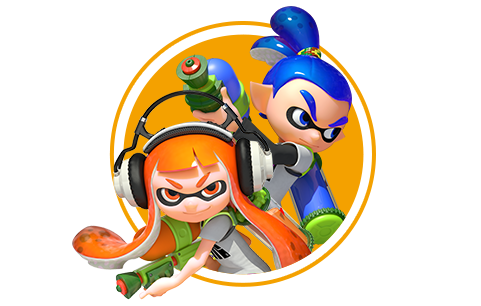 Splatoon
Splatfests let you pick a side and take part in special day-long ink-blasting events. If your team wins, you get cool in-game rewards!
You can find even more games with DLC at Nintendo.com. Purchases will be made with money from your Nintendo eShop account.
The Legend of Zelda: Tri Force Heroes (ESRB Rating: Everyone with Mild Fantasy Violence)
Super Smash Bros. for Wii U and Nintendo 3DS (ESRB Rating: Everyone 10+ with Comic Mischief, Cartoon Violence, Mild Suggestive Themes)
Mario Kart 8 (ESRB Rating: Everyone with Comic Mischief)
Pikmin 3 (ESRB Rating: Everyone 10+ with Mild Cartoon Violence)
Mario Golf: World Tour (ESRB Rating: Everyone with Comic Mischief)
Super Mario Maker (ESRB Rating: Everyone with Comic Mischief)
Splatoon (ESRB Rating: Everyone 10+ with Cartoon Violence)